Ronaldo Scores, but the Real Attraction is in the Stands: Georgina Rodriguez Receives Praise for Her Adorable Expression Captured on Camera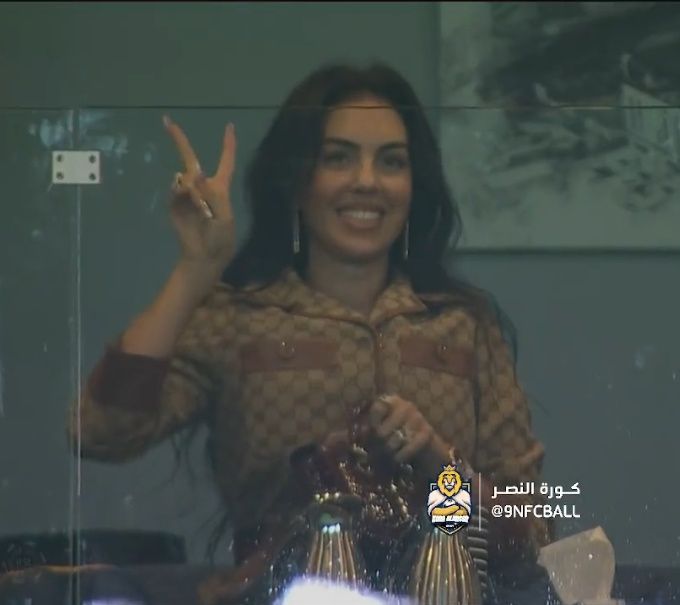 In the match within the framework of round 12 of the Saudi Arabia Championship (Saudi Pro League), Al Nassr and Ronaldo welcomed Al Khaleej at Al-Awwal Park's home field. In the 10th minute, Sadio Mane put the ball into Al Khaleej's net, but after checking VAR, the referee denied the goal.
After that,  Al Nassr  still dominated but had difficulty reaching Marwan Al-Haidari's (Al Khaleej) goal. It wasn't until the 26th minute that Ronaldo broke the deadlock for Al Nassr with a classy tackle and a "miraculous" long-range shot.Receiving a pass from a teammate in front of the opponent's penalty box, Ronaldo faked a move that caused defender Al Khaleej to fall and lie on the field. He then launched a long-range shot from a distance of nearly 20 meters, sending the ball flying straight into the net. Goalkeeper Marwan Al-Haidari had any chance to save.
In the 58th minute, Ronaldo once again shined with a pass for Aymeric Laporte  to tap the ball into an empty net to score a 2-0 victory for Al Nassr.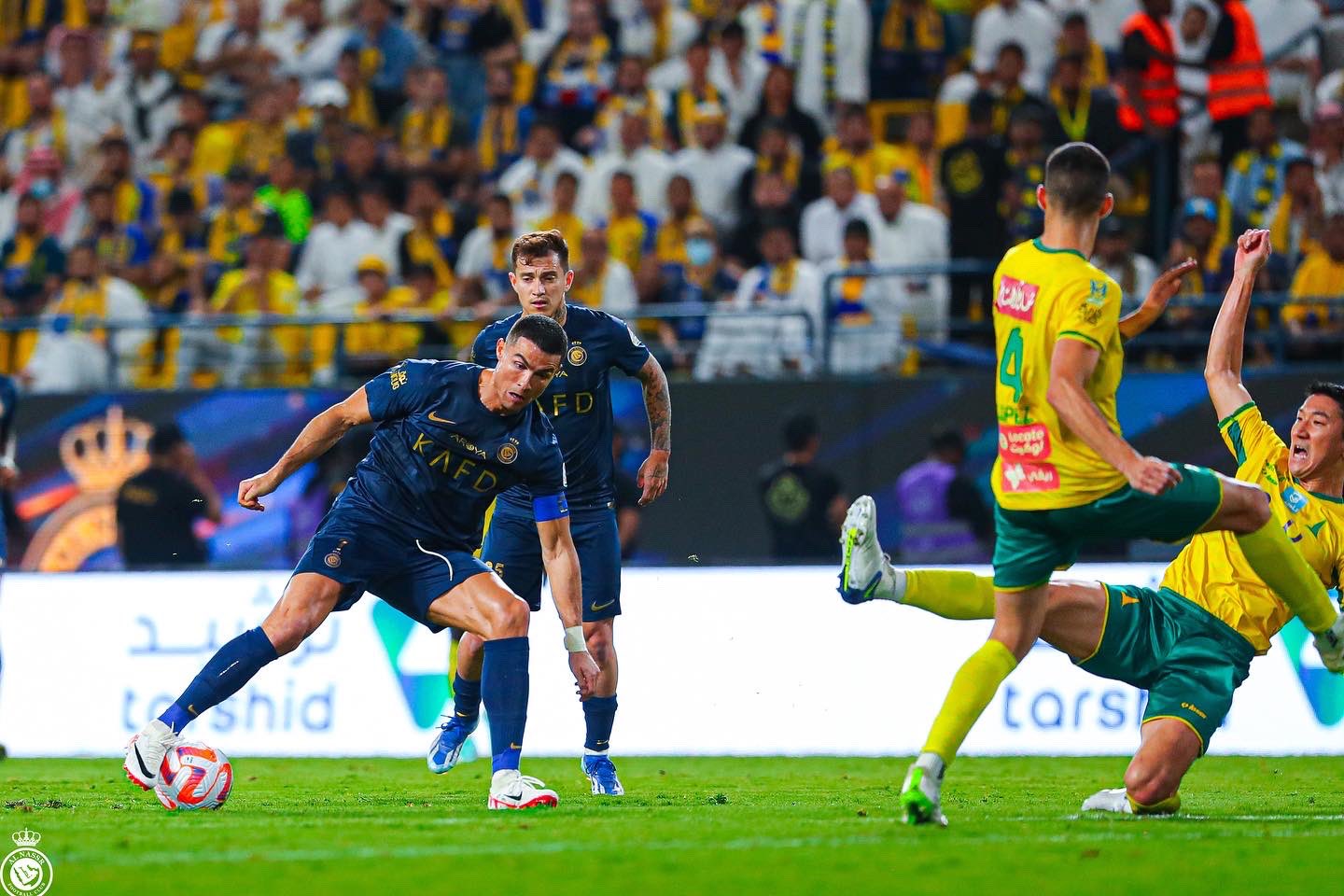 At the age of 38, Ronaldo is still playing very impressively with 21 goals in 22 appearances for Al Nassr this season. In  the Saudi Pro League alone , Ronaldo is still leading the "Top scorer" list with 12 goals. And Al Nassr rose to second place in the Saudi Pro League with 28 points.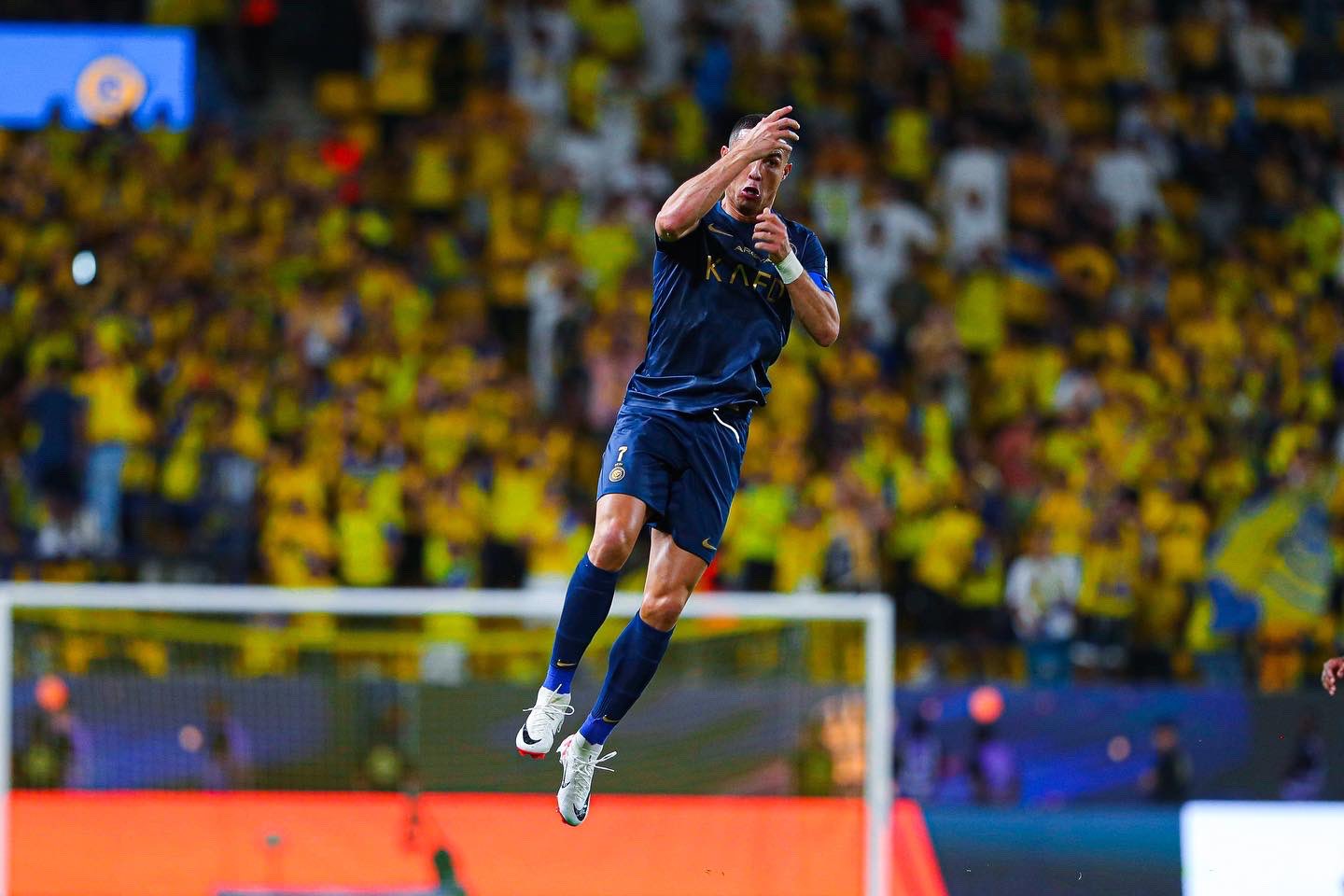 The European press identified Ronaldo's "miraculous" long-range shot in this match as his best goal since moving to Saudi Arabia to play. Marca newspaper   shared the video of this goal with the title: "Ronaldo's best goal since he came to Saudi Arabia…".